Annual Tax Run
Sunday, April 14th
Destination Unknown!
What we do know is that we are meeting at
AutoZone in Weymouth at 10:30am and leaving at 10:45 sharp
We will then head to the
Totem Pole in Plymouth and will be leaving
there at 11:30am sharp
Shakedown Cruise
Also known as:
THE CANAL CRUISE
We will be heading to the Cape Cod Canal Visitor's Center
The scenery is beautiful (and free)!
After a visit there we will be heading to eat
(of course)
To Seafood Sam's
They have an overflow room where we can all sit together.
Meeting times:
9:15 am AutoZone in Weymouth
9:30 am leaving AutoZone
10 am Totem Pole rest area, Route 3 Plymouth
10:15 am leaving the Totem Pole
(This ride is a bit shorter than last year)
Saturday, May 11th is McKulken Car Show in New Hampshire 10am-2p
Rain or Shine
Mohegan Sun Elite Dream Machine
Car Show
Saturday, July 6th & Sunday, July 7th
Annual Weed Party
at Tom Cook's House in Norwell
Sunday, July 14th
Don't forget to call with your food donations
(or email the site)
South Shore Street Rods
Handi-Kids Camp Fundraiser
Sunday July 28th
Annual Cook out and Poker Non-Run
at Bruce & Sherry's House
August 11th
(Don't forget to call with your food donations)
Corvettes at Carlisle
Thursday August 22 - Saturday August 24th
Heading home on the 25th
Trip to Maine
(Thats right! We're heading to main this year instead of New Hampshire!!)
September 27th - 29th
at the Meadow Mere
DiSantis All Vehicle Car Show
September 29th
Rain or Shine
8am - 3pm
Foxwoods Brunch
with Walter
Sunday, October 20th
Meals on Wheels Walk
November 3rd
We'll be heading out for breakfast after..
Fall River Parade
December 7th
Annual Christmas Party
December 14th
Don't forget to call with your food donations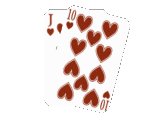 POKER and DICE
We Play Poker and DICE the 2nd Friday of each month
at Bruce & Sherry's House at 7pm
Everyone is welcome
and you don't need to know how to
play to join in the fun....
We'll teach you!
<![if !vml]>
<![endif]>
<![if !vml]>
<![endif]>
sponsored by
<![if !vml]>

<![endif]>

EVERY TUESDAY
MAY 7th THRU SEPTEMBER 24th
at AUTOZONE on RT 53 in WEYMOUTH
(Across from BJ's)
(WEATHER PERMITTING)
STARTING AT 4p til DUSK
Weekly plaque giveaways for best car and one end of
the season entry to the "Super Wheel Show Down" at
Government Center. Music. Giveaways. 50/50. Food.
(PARTICIPANTS RESPONSIBLE FOR ANY DAMAGE)
Cruise nights will be changed to Sunday afternoons 1p-5p during the month of October